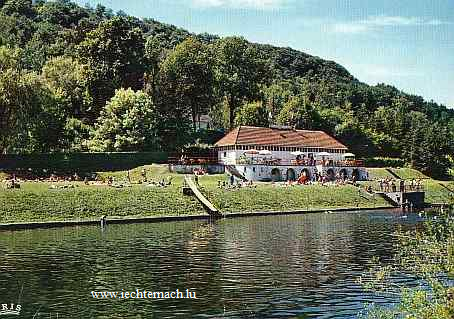 Not so very long ago Echternach had an official swimming-pool next to the river Sauer/Sure. Today it does not exist any more.
The open air swimming pool has been replaced by a closed one in a "modern" building in the centre of Echternach.
Furthermore today people prefer to swim in the
lake
- the Sauer unfortunately often is not clean enough anymore.