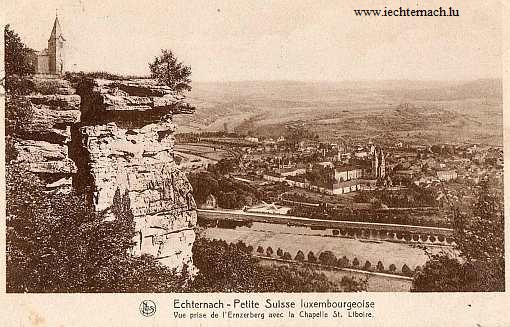 The view of Echternach on this postcard - from the German side of the river Sure, next to the
Liborius-Chapel
looks perfect, but unfortunately,
taking such a picture from here is impossible without modifying it in photoshop. When you see Echternach, you always have the chapel in your back.
Nevertheless you do have a good view from here. the postcard below is a real view. Although the Liborius-chapel itself looks slightly different today.